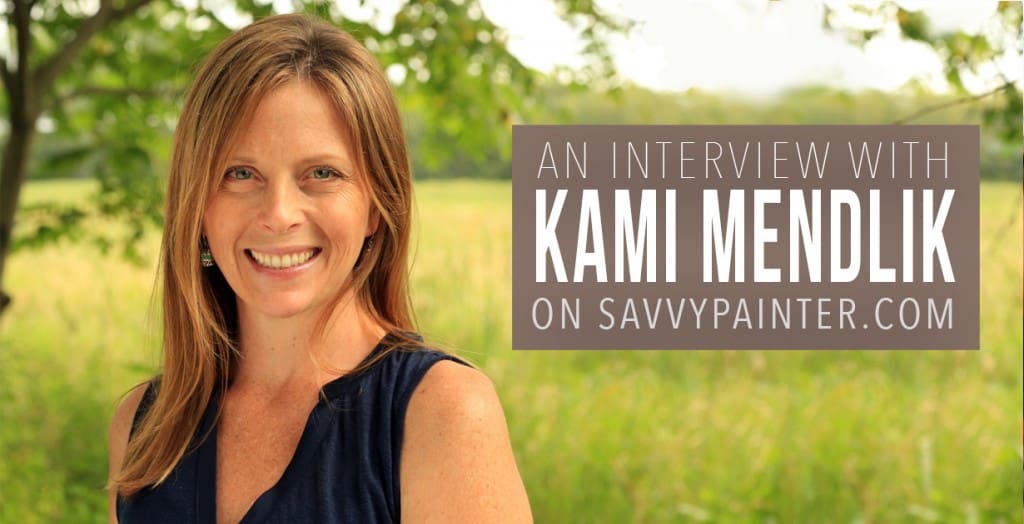 The public perception of a person's journey toward becoming an artist is usually an ethereal and happy go lucky one. As many of you know, that's not the case. In my conversation with artist Kami Mendlik, we discuss her journey of becoming an artist. Kami emphasizes that luck had nothing to do with her skill, talent, and success as an artist. She isn't shy talking about the stubbornness, difficulty, and perseverance that is required to have a thriving art career. In our conversation we also touch on the impact of a mentor, finding the time to paint, her life raising children and much more.
The impact of a mentor
Can you think back to a time when someone helped you on your career path in vital ways? Everyone doesn't get such a special person in their life. Usually, a mentoring relationship doesn't just fall into your lap. Kami Mendlik had to hunt down and pursue her mentor Mary Pettis. Kami was relentless because she knew she had to learn from one of the best in her field. Mary was a huge hero and mentor to Kami and only asked for one thing in return for the time and insight she gave, that one day Kami would do the same for another young artist. Kami has fulfilled that promise and delights in the joy of passing down what she has learned on her journey to up and coming artists.
Finding the time to paint
One of the most common refrains among aspiring artist is "I've got to find the time to paint." The struggle to carve out the time to focus on something so important and intimate can be difficult. Artist Kami Mendlik empathizes with this struggle but is a strong advocate of helping artists push through this difficulty. In order to succeed as an artist and a single mother, Kami had to get creative with her time. In our conversation, she tells me a few beautiful stories of her children growing up around her painting habits. If you've ever struggled to find the time to paint this conversation will be a huge encouragement to you.
Don't wait until you've "Arrived"
The difficulty of navigating a career toward becoming an artist is fighting off the mindset that everything will come together once you've "Arrived." My guest, Kami Mendlik strongly urges artists to fight that impulse. Kami describes her career as a journey. In fact, she couldn't pick a particular moment in her career where she "Felt like an artist." Rather, Kami describes her path as a series of stepping stones along the way. She encourages budding artists to avoid the trap of comparison and focus on discovering their own journey and finding their "Voice" in the process.
Incorporating children into life as an artist
Many professionals and even some artists are tempted to compartmentalize their work life from their life as a parent. To some degree, this has to be done to carve out that time where you can get "In the zone" and focus on your work. But because much of an artist's process bleeds into the rest of their life you have to find a way to incorporate family life into the artistic journey. My guest, Kami Mendlik shares her experiences raising her children and navigating her path toward becoming an artist. Kami is delightfully transparent and honest as she explains the joys and difficulties that have come along the way. I know you will benefit greatly from our candid and in-depth conversation.
Outline of This Episode
[0:55] My introduction to today's guest; Kami Mendlik
[2:30] Kami's journey to become an artist.
[5:20] Every step an arrival.
[11:00] Not luck, hard work.
[20:30] The difficulty of finding your way after art school.
[23:00] Determination and making your way.
[29:00] The impact of a mentor.
[34:00] Raising children and pursuing an art career.
[40:00] Fighting the impulse to make "Perfect art"
[45:40] Pushing through fear.
[51:00] Don't wait until you've "Arrived"
[54:45] Incorporating children into life as an artist.
This episode sponsored by:

Other artists mentioned on this episode
Resources Mentioned on this episode
Connect With Antrese
Paintings